Neck lifts (Cervicoplasty)
Necklifts are usually performed using IV sedation. Through fine slits beneath the chin and behind each ear, excess fat can be removed and the floppy muscle tightened. A fine drain is sometimes used and removed after 24 hours. No dressings are
required. Light physical activities can be resumed in 1 week, but rigorous physical exercise should be avoided for 2-3 weeks post-operatively. With the judicious use of makeup, patients can resume work in 7-12 days.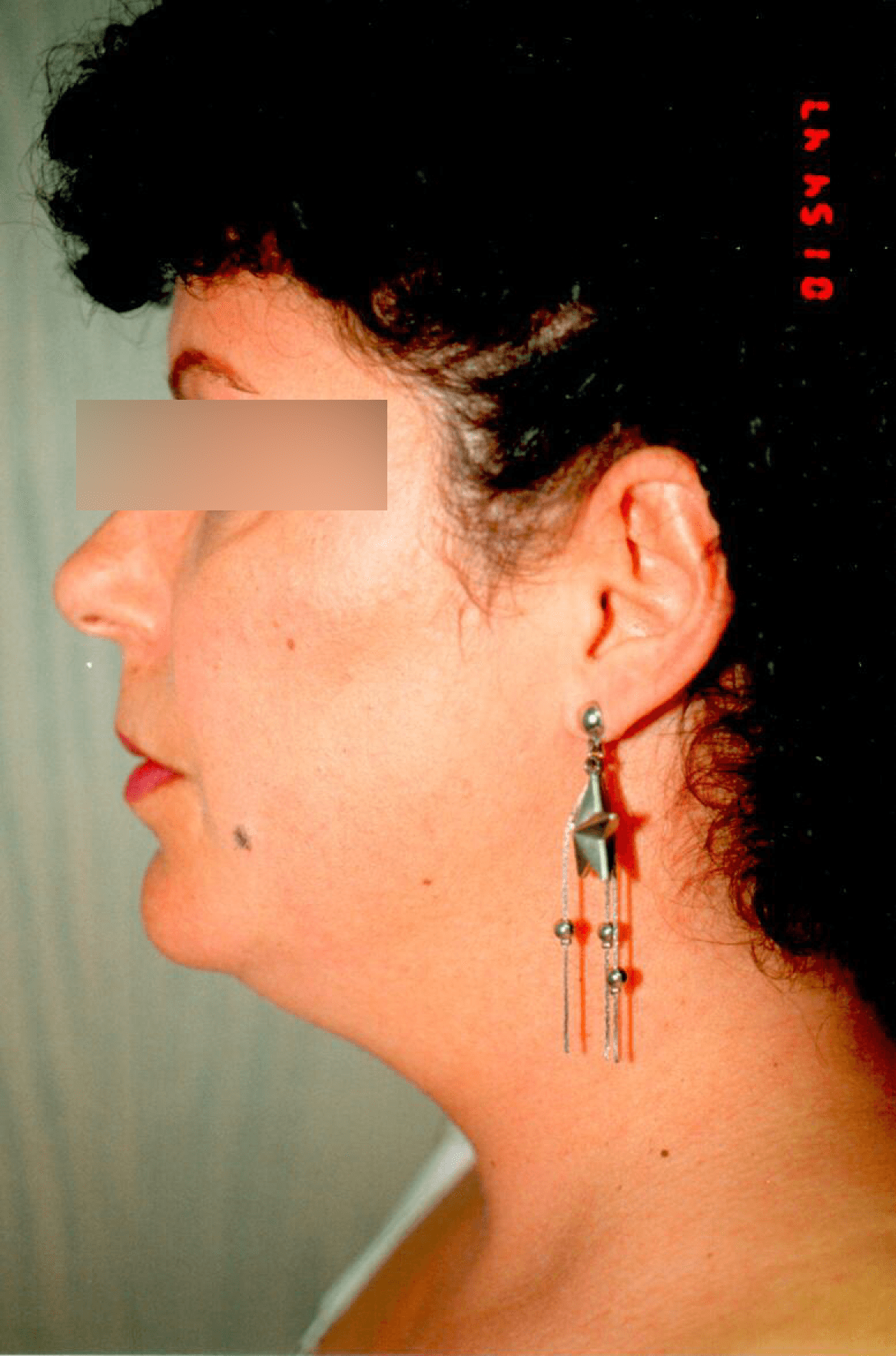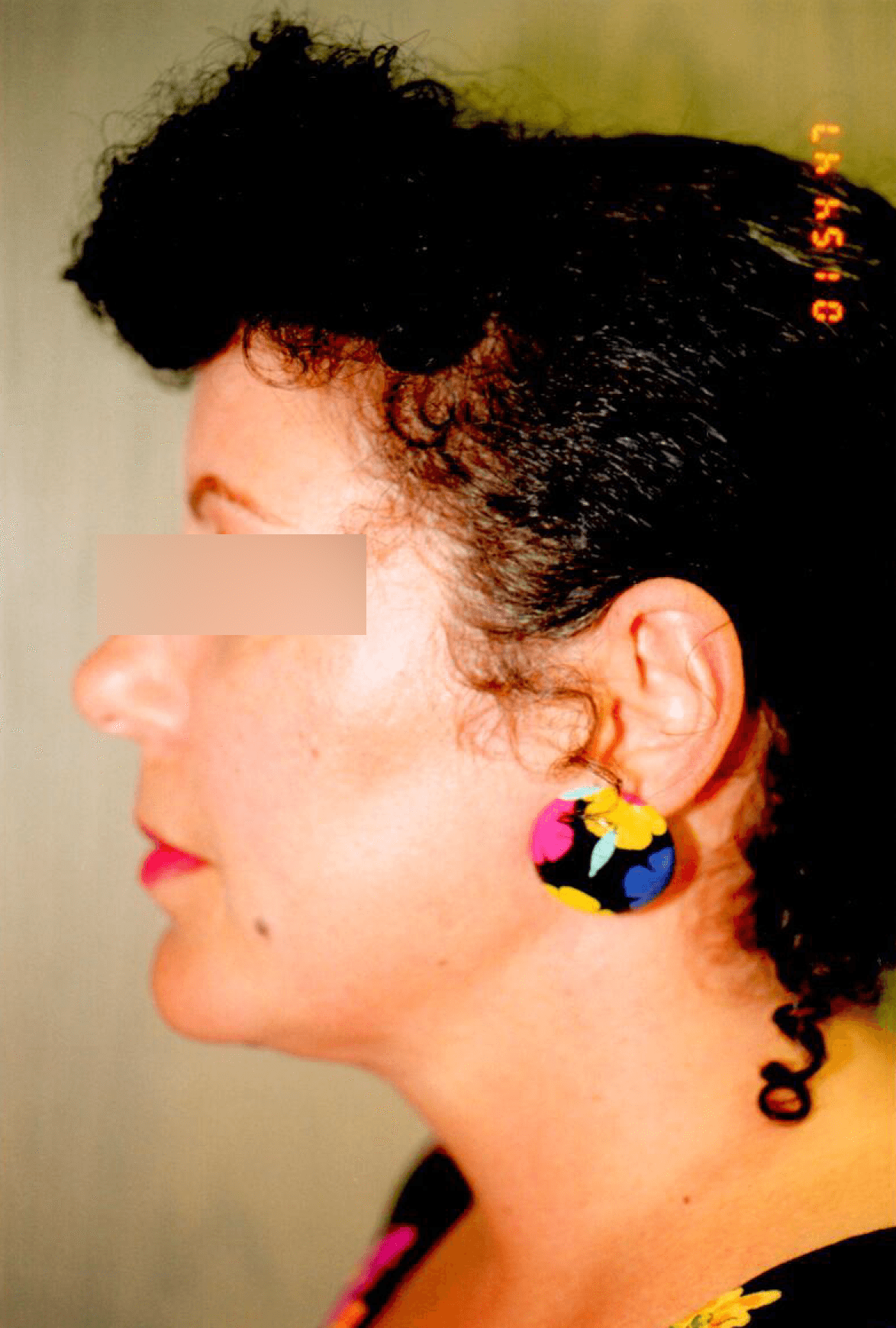 This 38 yr old woman complained about the heaviness of her neck despite her excellent lifestyle and average body weight.Examination revealed increased fat both above and below the platysmal muscle of her neck.A cervicoplasty (or neck lift) was then performed removing the extra fat in 2 layers then tightening the muscle.She is at the same weight in her post-operative photos.
---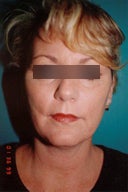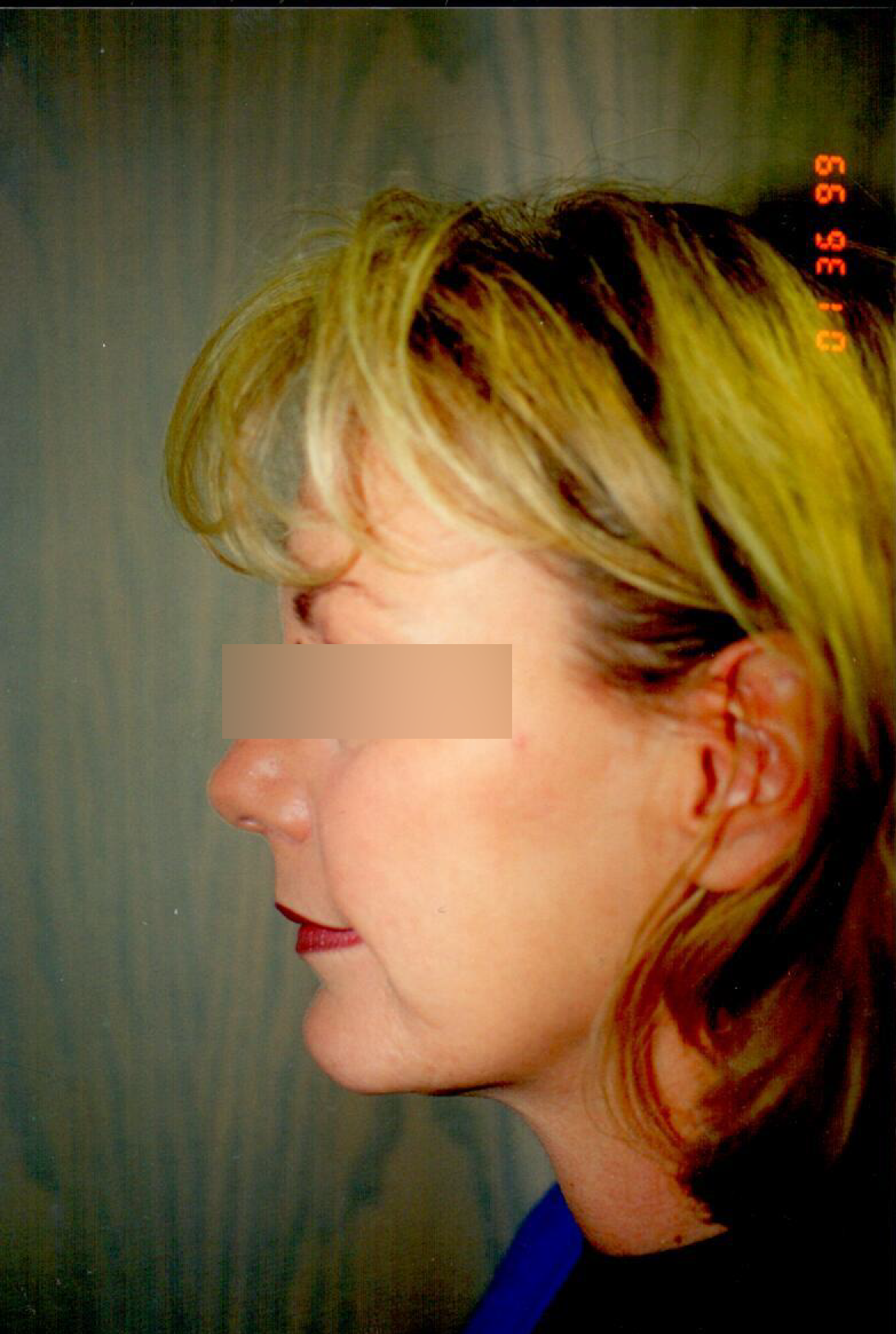 This 43 yr old patient was concerned after seeing a photo which showed her profile. The only fat removed was from below the muscle and then the muscle itself was tightened.Patients often notice a slight tightness in the neck which resolves in several weeks.
---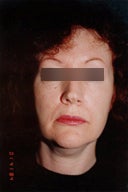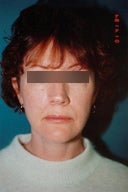 This 38 yr old woman was bothered by the angle of her neck. Although a subtle liposuction was carried out along the mandibular border, the recreation of an elegant neck was accomplished with mobilization and tightening of the digastric and platysmal muscles.
---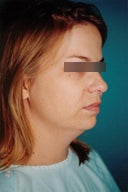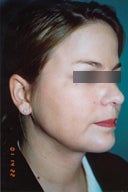 This 27 yr old patient felt her neck seemed "heavy". Examination revealed obliquity to the neck muscles, and these were reshaped under IV sedation. Almost no fat was removed. The jawline has been refined using a suture suspension technique.
---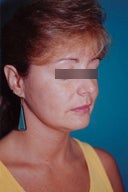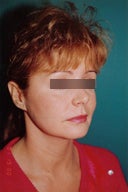 This 42 yr old patient was bothered by having her photograph taken, especially her side view. A cervicoplasty was performed under IV sedation. A single incision was placed under her chin and behind both ears, which have healed very well over time. She was able to return to work after 10 days with little makeup to camouflage her incisions.
---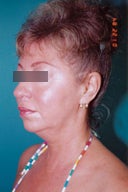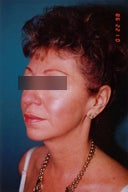 This 48 yr old woman had a neck lift performed under IV sedation. Through small incisions beneath the chin and behind each ear, extra fat was removed and the platysmal muscle was tightened. Neck lifts are most successful in younger patients who do not require tightening of the cheeks. The patient's weight is the same in both the pre-operative and post-operative photos.
---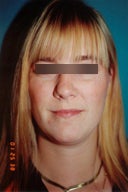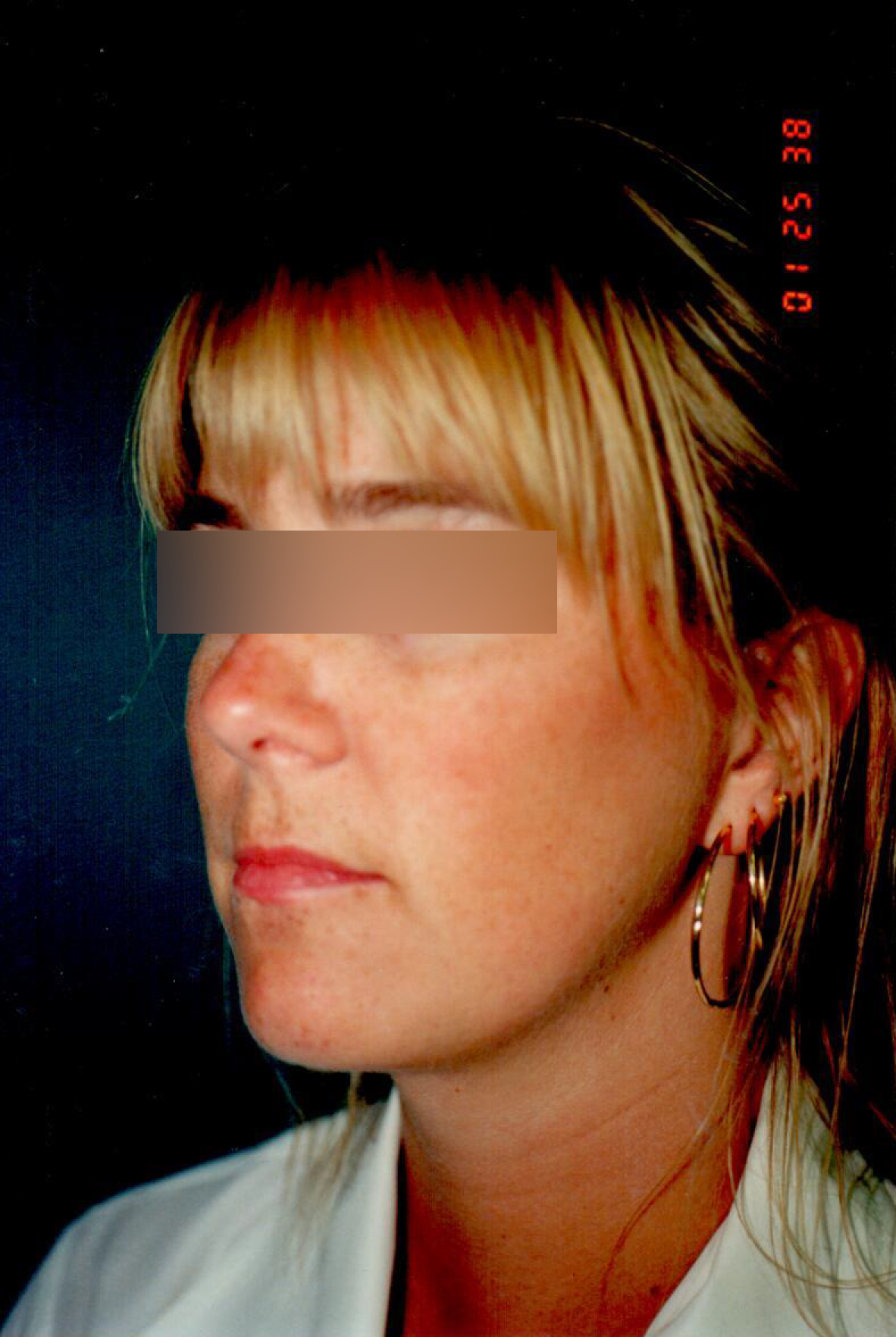 This 24 yr old patient complained of a "double chin" in her photographs. A neck lift was then performed through an incision tucked just beneath the chin as well as a small slit behind each ear. Suspension sutures helped accentuate her jawline.
---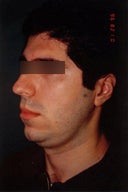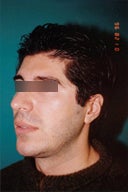 This 23 year old male had a cervicoplasty performed through a single incision placed inconspicuously beneath his chin. As the chin itself was retruding, an implant was placed through the same incision.
---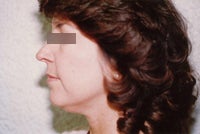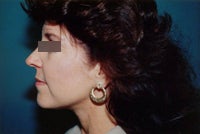 This 37 yr. old patient had been bothered by her neck since her teens. A small amount of fat was resected and then the muscle suspended from small slits behind the ears. It is important to leave an appropriate layer of fat behind to prevent an artificial over operated appearance.
---