Asian Facial Rejuvenation
Dr. Brown has modified rejuvenation techniques developed by Professor Ohmori of Tokyo to apply to the large Asian community in Vancouver. As in noses and eyelids, there are subtle differences in the Asian facial anatomy that must be respected.
Because of the wonderful resiliency of Asian skin, healing with all forms of facial rejuvenation tends to be quite fast.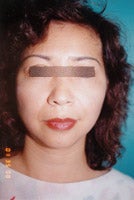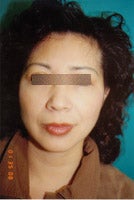 This 36 yr. old woman was concerned only about the aging in her neck.She had a small chin augmentation performed as well as a cervicoplasty or "neck lift".Recovery from this procedure is about 1 week.
---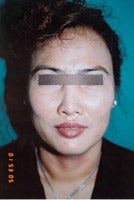 This 45 yr. old woman felt her lower face made her look heavy. She had a facelift with removal of the neck fat from beneath the skin as well as below the neck muscle, followed by the tightening of the neck muscle, known as a platysmalplasty. This helped elongate the neck angle and rejuvenate the lower face.
---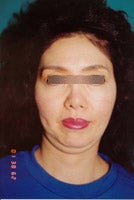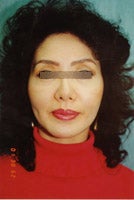 This 42 yr. old wished to have more definition to her neck and chin.This was accomplished by insertion of a small chin implant along with a cervicoplasty to tighten the neck muscles.The incisions are placed beneath the chin as well as a small slit made behind each ear.These can usually be covered with makeup about 10 days after surgery.
---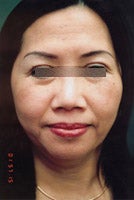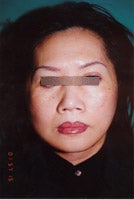 This 52 yr. old lady was bothered by the heavy aging appearance of her face. She had a forehead lift, a facelift with fat sculpting of the neck and tightening of the neck muscles. The post operative photos are taken 7 days after her operation revealing a more elegant jawline and angle to her neck.
---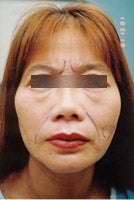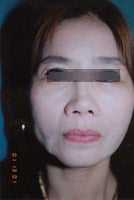 This 56 yr. old woman complained of her tired look, her frown lines (marked in blue) and aging face.She had a trans coronal forehead lift with eradication of the frown muscles, repositioning of her eyebrows, an upper and lower blepharoplasty and facelift.She is pleased with the softer, younger appearance.
---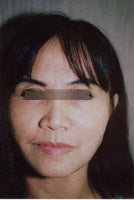 This 48 yr. old patient was bothered by the aging changes around her eyes. She had a bitemporal forehead lift which elevated the outer part of her eyebrows as well as a lower blepharoplasty.
---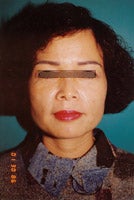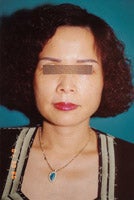 This 52 yr. old patient had concerns about her aging face and eyelids.She has had a standard facelift to tighten the looseness of her cheeks as well as an upper blepharoplasty.Most facelift patients require about 2-3 weeks off work, depending on the operation.
---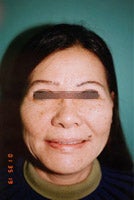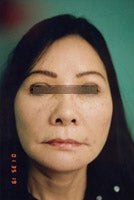 This 58 yr. old patient who previously had a facelift came to see Dr. Brown for further facial rejuvenation surgery.During the consultation, it was determined that she was a suitable candidate for a forehead lift combined with a facelift. This would involve quite a bit more work on the neck, addressing the "witch's chin" deformity.Structural fat grafting was also done to her prejowl region, nasolabial folds as well as her lips.The post-operative photos were taken 2 weeks after surgery.The profile view shows a great improvement to her chin and the discreet location of the scars.
---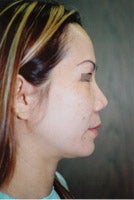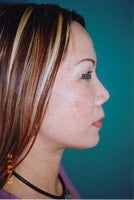 This 38 yr. old patient was concerned about the fullness to her neck. Examination before surgery revealed the fullness was due to excess fat (not loose muscle) and therefore only liposuction was carried out. Patients often benefit from having the muscle tightened as well.
---