Breast Augmentation Vancouver
Mastopexy
This surgery is carried out under a general anaesthetic. Some women have inadequate breast development, while others may have lost shape and volume after having children. Dr. Brown prefers to use either the inframamary approach or the periareolar
approach. Depending on the anatomic condition, the implant may be placed either above or below the muscle. Most times a high profile implant is used as most women want to have better forward projection. Dr. Brown and his staff are sensitive to the
patient's aspirations of size and can help her determine what range of size would be ideal.
If the breasts are too droopy, it may be necessary to perform a mastopexy or breast lift. This can be done with or without an implant, and the nature of the incision depends on the degree of drooping.
Depending on the position of the implant, light exercise such as stairmaster or lifecycle can be resumed after 1 week. Heavy high impact exercise should be delayed for 3 weeks.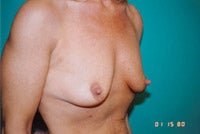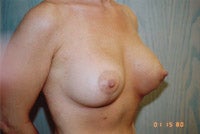 5'8" 152 lbs.This 50 yr. old mother of 2 complained of droop and loss of volume to her breasts. This was corrected with a vertical mastopexy and subpectoral augmentation using 325cc implants. Pictures were taken 8 weeks post op.
---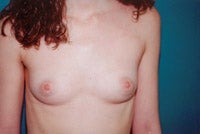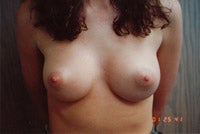 5'5″ 125lbs. This 20 yr. old patient complained of "scooped out" look, especially over the upper part of her breasts. She also had concerns about future breast feeding, a concern which was protected by use of an inframammary incision.
---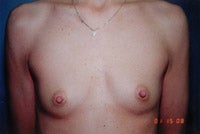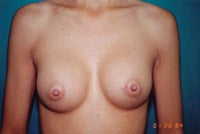 5'5″ 123lbs. This 19 yr. old bodybuilder preferred a very rounded appearance to her breasts and this was accomplished by sculpting a tighter pocket in the suprapectoral position (despite her low BMI). She found she felt more confident in her
bodybuilding competitions.
---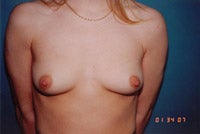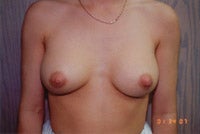 5' 6" 123lbs. This 25 yr. old patient was interested in having a moderate increase to the breast size. Upon examination, 350 cc implants were chosen. Through a periareolar incision, the implants were placed in a subpectoral position. The patient
was pleased with the results and her incisions healed without incident.
---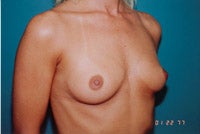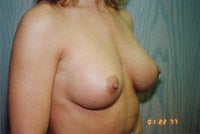 5' 8" 142 lbs.This patient had a modest amount of breast tissue already, a suprapectoral augmentation was possible. The breasts look and feel natural. The patient is happy with the results.
---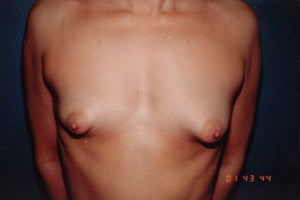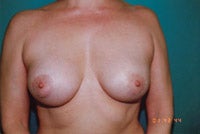 5' 7" 125lbs. This 48 yr. old patient had tubular breast deformity with a constricted base to the breasts and over projection in a dome like fashion of the nipple areolar complexes. The dome was recessed and the tight inframmary folds were released
and a suprapectoral augmentation was performed.
---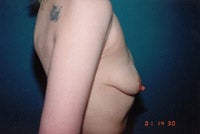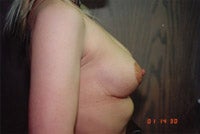 5'4" 125lbs.This 28 yr. old mother of one felt self-conscious with her breasts and found it interfered with her relationships. She had too much drooping to be corrected by an augmentation only, and therefore benefitted from a mastopexy and
augmentation. This has restored her self confidence.
---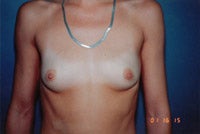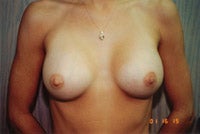 5'6" 118lbs.This 28 yr. old patient has not had any children. Because of her body build, she had 400cc implants placed in the subpectoral plane resulting in a natural augmentation. She is very pleased with her results.
---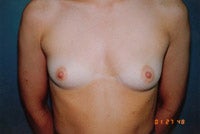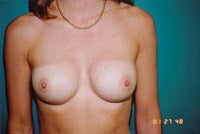 5' 8" 136lbs.This 42 yr. old patient had asymmetric breasts. Although the left breast was larger and lower than the right, the asymmetry was improved by shaping the pockets differently. This created a natural balance to the breasts.
---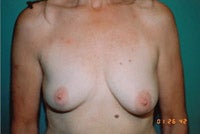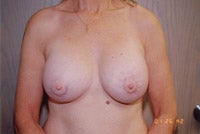 5' 6" 157lbs.This 50 yrs. old patient had 2 main concerns: breast asymmetry and modest droop. She has not had any children. During her pre-operative examination it was noted that she had ptosis of the left breast and the areola and breast tissue
were larger on this side. She was a suitable candidate for augmentation mammoplasty using different sized implants and a periareolar mastopexy on the left side. Through a periareolar incision, 325cc implant was placed on the right side and 300cc
implant was inset on the left side. A purse string mastopexy was carried out on the left breast to achieve breast symmetry. The patient has been thrilled with the overall results. The photos were taken 5 weeks after surgery.
---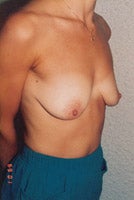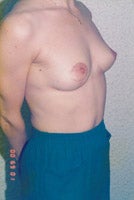 5' 4" 127 lbs.This 24 yr. old patient, who had no children, complained of her drooping breasts. She did not want breast implants, and after a thorough discussion, she elected to have only a breast lift with an inverted T pattern. As discussed with
the patient, the scars took about a year to fade.
---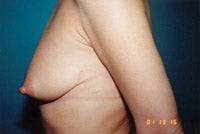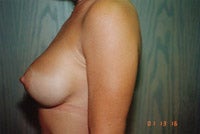 5'7" 157lbs.This 37 yr. old mother was dissatisfied with her breasts after having 4 children. She was particularly bothered by the drooping and loss of volume to her breasts. She benefitted from a classic design mastopexy with a modest augmentation
to help round out her breasts.
---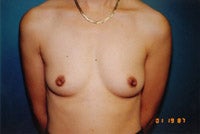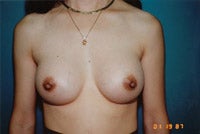 5'1" 97 lbs.This Asian patient is a 38 yr. old mother of 2 young children. She had always been unhappy with the small size of her breasts. After an in-depth consultation, she selected 250cc implants which were placed into a suprapectoral position.
The patient is very pleased with the size of her new breasts as she feels they are in harmony with her petite body size.
---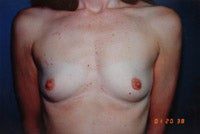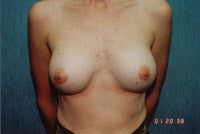 5'2" 120lbs.Subpectoral augmentation with release of inframammary folds was performed on this lady. During her consultation, it was also discussed that the implant must be centered directly behind the nipple areolar complex, so that full cleavage
can be obtained by wearing a push up bra.
---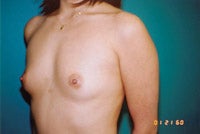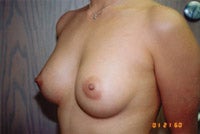 5'3" 107lbs.This 19 yr. old patient was interested in achieving a full "B" size cup. Upon examination, it was noted there was disparity in the size as well as the level of the nipple areolar complexes. The inframammary folds were also asymmetric.
This pre-operative asymmetry did not affect her satisfaction with her results. 275cc implants were placed subpectorally through a periareolar incision which have healed nicely.
---