Laser Resurfacing Vancouver
Different aesthetic problems require different aesthetic solutions. Pulsed CO2 silk touch laser technology is a powerful tool in the correction of very fine wrinkles, especially around the mouth and eyes, but may also be used over the entire face.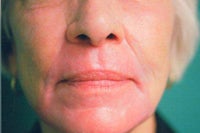 This 65 yr old pt had a facelift which does not ameliorate her perioral wrinkles. She therefore had perioral lasering done at the same time. At 6 weeks post op there is still some mild discolouration in the lasered area. It is usual to require covering makeup for several months while the pinkness fades.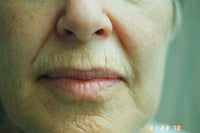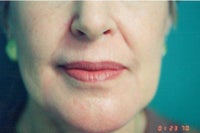 This pt complained only of the wrinkles around the mouth. No technique can completely efface deep wrinkles, but they are significantly reduced and the finer wrinkles are eradicated.
This 48 yr old pt complained of a "tired look", particularly with her lower eyelids. She had fat removed through an incision inside the eyelid and then had laser resurfacing to the skin.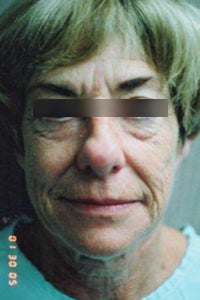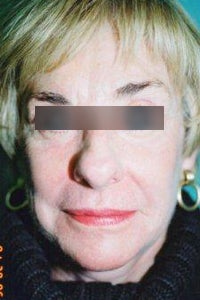 This 63 yr old pt had a facelift, upper and lower blepharoplasty and laser resurfacing to the central part of her face to improve the wrinkles that the facelift could not correct.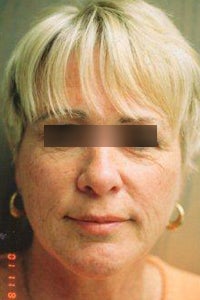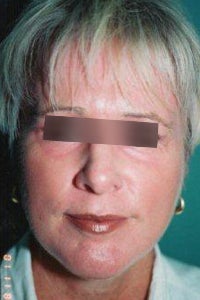 This 42 yr old pt with a history of sun exposure had one treatment with pulsed CO2 laser. The post op photos taken at 6 weeks shows typical pinkness as the colour gradually fades.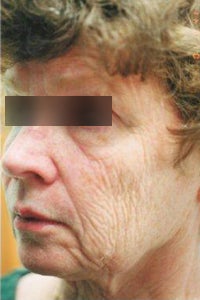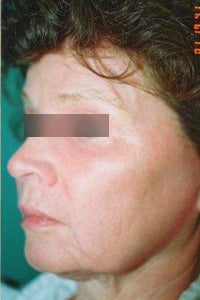 This 66 yr old pt had a history of sun exposure leading to a fine wrinkle pattern over her cheeks. A single treatment of pulsed silk touch CO2 laser resulted in a marked improvement in her skin texture.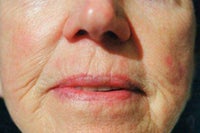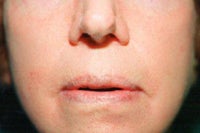 This 69 yr old pt had full face lasering carried out under a light general anaesthetic. Post op results are shown without makeup 5 months later.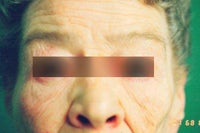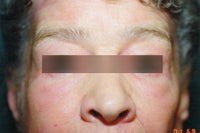 This 72 yr old lady had full face silktouch lasering carried out. Although there has been some improvement over the forehead, the more significant results tend to be seen around the eyes and cheeks.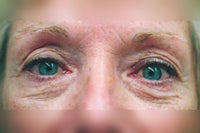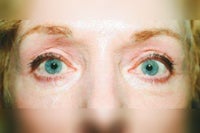 This 61 yr old woman had predominately skin discolouration and fine wrinkle patterns in the cheeks and periorbital area. One stage lasering was carried out under a general anaesthetic.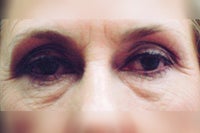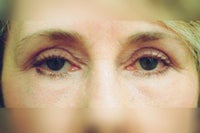 This 52 yr old pt had the upper and lower lids tightened and in addition had fat removal from the lower lids via a transconjunctival route. No external incisions were required.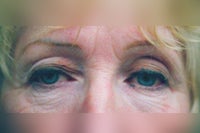 This 54 yr old pt had silk touch laser resurfacing around the eyes. To prevent retraction of the lower lid or "hound dog" look, a temporary suture is placed by the corner of the eye.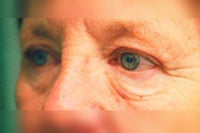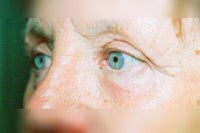 This 53 yr old pt had an upper lid blepharoplasty performed as well as pulsed CO2 laser resurfacing of the lower eyelid wrinkles.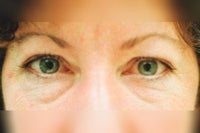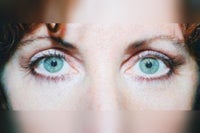 This 34 yr old pt had an upper lid blepharoplasty, a lower lid blepharoplasty with fat resculpted by a transconjunctival approach, as well as laser resurfacing of the lower lid.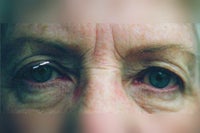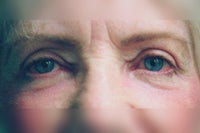 This 67 yr old pt had her upper lid skin removed surgically and the lower eyelid skin tightened with laser. This technique does not require an incision on the lower lid.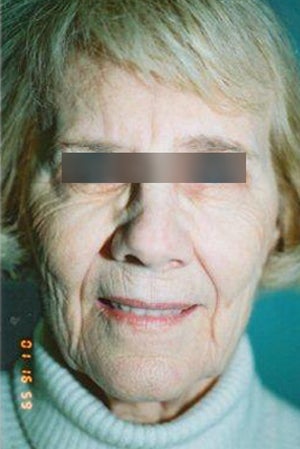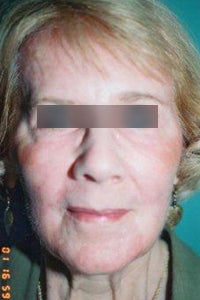 This 70 yr old pt had a full face laser resurfacing including her upper and lower lids. No surgery was performed. She also had fat grafting at the same time.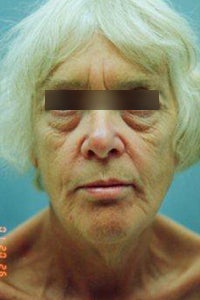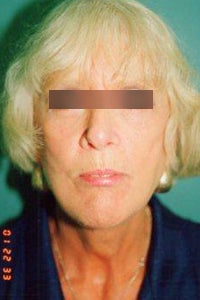 This 68 yr old woman had laser resurfacing along with facial surgery. The combination of techniques offers a powerful rejuvenative program.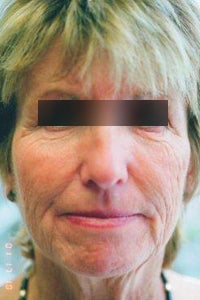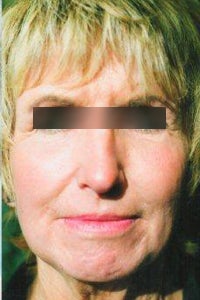 This patient was concerned about the large wrinkle pattern over the cheeks. Full face laser resurfacing was carried out, followed by neck rejuvenation at a later date.